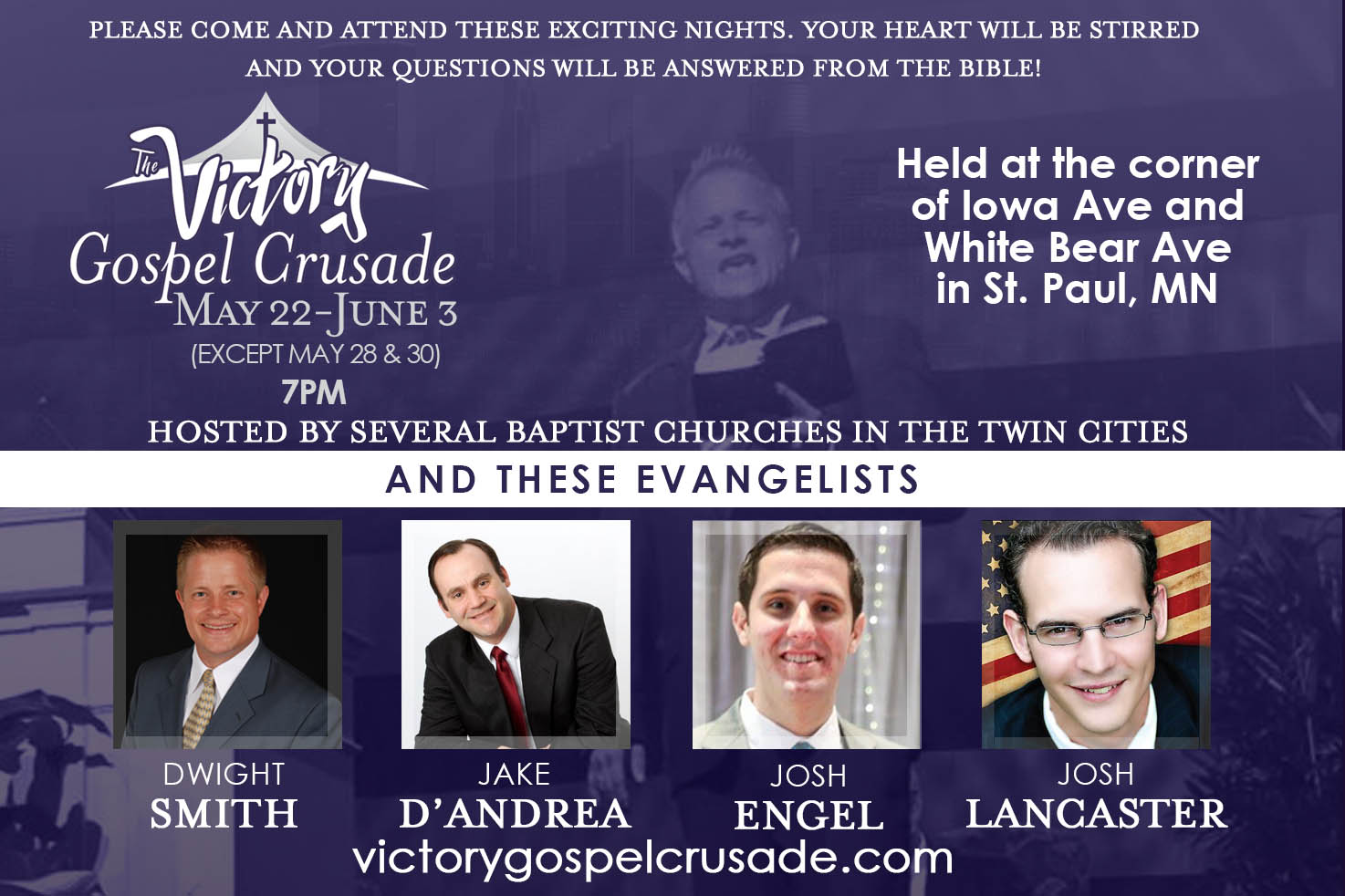 The Victory Gospel Crusade is coming up and we are excited to be one of the hosting churches for this outreach.  Here are some of the ways that our church will be involved:
Hosting Evangelist Dwight Smith on Sunday Morning, May 15th
Receiving a love offering on May 15th to help with the
Providing RV parking for one of the four evangelists who are coming
Helping with outreach during the first week on Monday night, May 16th
Participating in at least one tent meeting service, Tuesday night, May 24th
Here is how you can help:
Pray earnestly for the Crusade
Invite someone to hear the Gospel on May 15th, and for any night of the tent meeting (May 22 – June 3).
Help us go canvassing and soul-winning on May 16th and any other time you are available.
Join us for the tent meeting on any night from May 22-June 3.
Like the Crusade facebook page and invite friends to attend using the events on facebook.
For more information, click on the links above!