Do your children need to learn about forgiveness?  Maybe they have been wronged or hurt.  It could have been by an enemy, or maybe a friend, or even a family member.  Perhaps your child has done wrong and is carrying a load of guilt.  Bring them to our Vacation Bible Time where they can learn about the incredible forgiveness that God offers!  We will study the life of Peter – a man who knew what it was like to fail and be forgiven by God!

Most Minnesotans love to camp, and your kids will love our camp-themed vacation Bible time!  Join us at our indoor campsite!
Who:        Children ages 4 to 6th grade
When:      July 8-11 – 6:30 – 8:30 PM (Sunday thru Wednesday nights)
What:       Bible stories, exciting songs, inspiring missions story, hilarious skits, crazy games, and tasty snacks!
Where:     Coon Rapids Baptist Church – On Hanson Blvd between Hwy 10 and Coon Rapids Blvd
Past VBT Programs:
2014 Jungle Theme         2015 Space Theme        2016 Farming Theme     2017 Castle Theme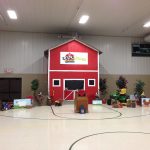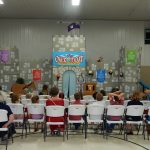 Preregister now by filling out the form below!