What could be better than a rootin', tootin' time in the old west?  Visit our old western town GiddyUp Junction to help us take God's love to new frontiers!
Who:        Children ages 4 to 6th grade
When:      July 7-10 – 6:30 – 8:30 PM (Sunday thru Wednesday nights)
What:       Bible stories, exciting songs, inspiring missions story, hilarious skits, crazy games, and tasty snacks!
Where:     Coon Rapids Baptist Church – On Hanson Blvd between Hwy 10 and Coon Rapids Blvd, north of the overpass construction
Past VBT Programs:
2014 Jungle Theme         2015 Space Theme        2016 Farming Theme     2017 Castle Theme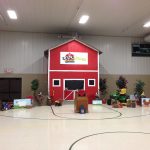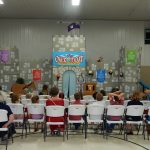 Preregister now by filling out the form below!